​New patients/parents are strongly encouraged to join our clinical director, Dr. Jennifer Smitkin, to discuss key areas that every individual needs to address for therapy to be optimally effective.
Please call our office at (518) 608-4271 to schedule an appointment.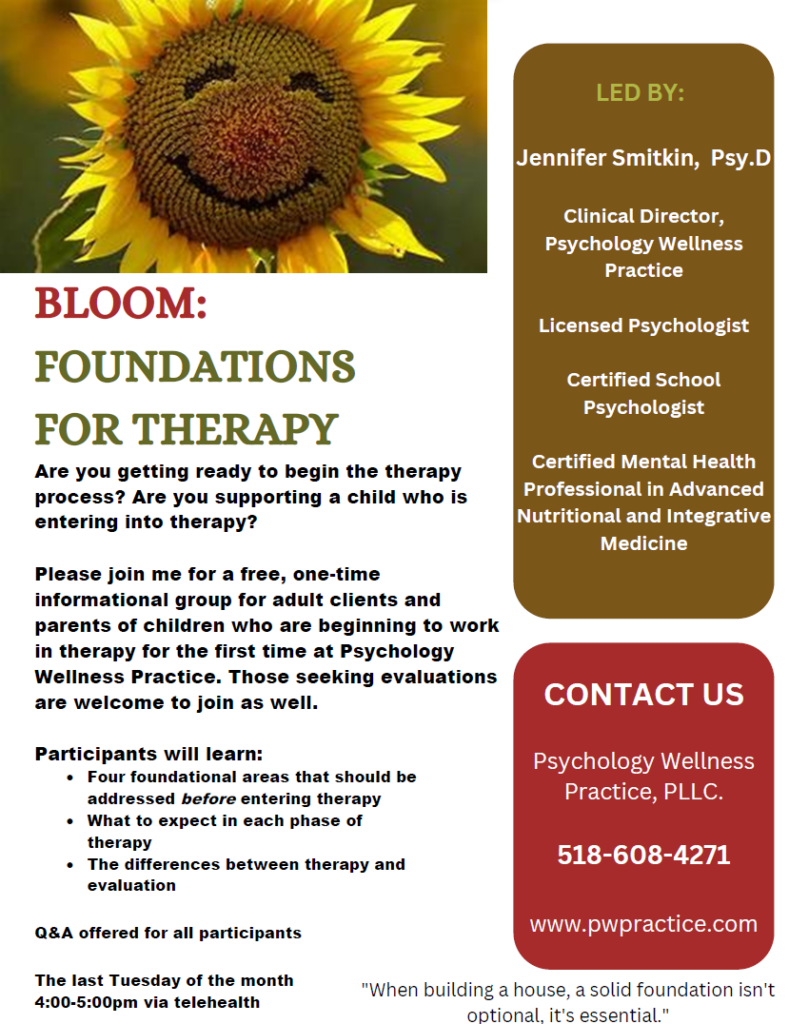 Join Us for Bloom: Foundations for Therapy
Send Us a Message
"*" indicates required fields
Emergency Protocol
If you /your child is experiencing thoughts of suicide or engaging in self-harm, please call 911, go to your nearest emergency room, call a mobile crisis in your county, request to meet with your primary care physician, and/or call the National Suicide Prevention Hotline at (800) 273-8255.
We recommend that individuals experiencing suicidal ideation and/or self-harm be seen by a qualified professional in the more immediate term while waiting to be seen by a provider in our office.
Psychology Wellness Practice, PLLC. requires 24 business hours notice for cancellation of appointments, including initial appointments, to avoid a missed appointment fee charged to the card on file. Any scheduled appointment may be turned into a telehealth session, or in the case of children, a parent/caregiver consultation to avoid a fee.
*Fees do not apply for Medicaid patients